DAD Hotel 
Best Hotel In Yazd, Iran
⭐⭐⭐⭐
Yazd is the city of tales. There are thousands of memories in its heart and every building has a story to tell. Dad Hotel's story is also very charming: it's a 90 years old memento in historical center of 3000 years old Yazd, right in midst of its urban bygone architecture. "Haj Abdul Khaleq-e Dad" built this building as both a hostel and a place for exchanging goods in year 1927, which continued its work until the year 1993, when his descendants were to restore the building, of course with retaining its historic identity. Therefor, 8 years later, in 2001, the result was a classic Iranian- Yazdi hotel that combines tradition and modernity. Now after more than 30 years, the old Dad garage has become a 4star hotel and benefits from all the today's facilities in the world's best hotels. This hotel is the harvest of "Haj Mohammad Hasan-e Dad" and his children and descendants' efforts. Dad's Hotel locates in the vicinity of the most well-known historical memorials of Yazd, including; the fire temple of Zartoshtian, Jami Mosque, the Eskandar (Alexander)'s Prison, The Amir Chakhmaq Complex and the neighborhood of Fahadan. Yazd Dad Hotel 88 rooms with classic architecture and modern amenities. People of Yazd are famous for their hospitality, in this complex we will show you this character in the best way.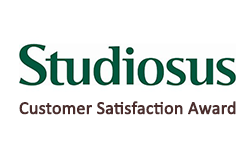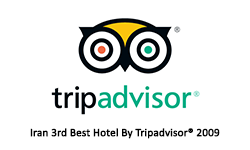 Ama Safar Travel agency, located in Dad Hotel, with professional staff, has more than 10 years of experience in holding and organizing interior tours, foreign tours, group tours, individual tours, hotel reservations, as well as Yazd tours, desert tourism and Safari. Our colleagues at Ama Safar agency will contact you as soon as possible. You can contact our colleagues to book your tickets and tours, arrange your airport shuttle, transfer in Yazd.
A memorable residence in Yazd!
A unique collection of the art and culture of desert people
Gallery
Images from your memories
Browse your dreams
Photos capture our beloved moments, they let us open a treasure box and browse through our memories, one by one. There are images filled with spirit of life, blazing our identity. Dad Hotel chest, is the best place to dream and review your memories. Here is Dad's treasure.
Virtual Tour
Imagine your residence
Experience Dad Hotel before your stay
Before choosing Dad Hotel and your residence, you can virtual visit the whole collection and imagine your stay. Our suggestion is to start from the central yard, enter the corridors and see the rooms closely. Do not forget the rooftop.
Special offers
Offers as Hot as Yazd
Tourism and affordable accommodation
The journey itself is full of fresh and hearty experiences. And it's going to be even better with our tempting offers. Dad hotel will give you special offers which undoubtably save you from trouble and will double the journey's pleasure.
Events
Historical celebrations
Don't forget the special dates
Persian and Yazdiculture and history are filled with celebrations and magnificent traditions, which together makes it more enjoyable. You can visit the events at on various occasions and exhibitions that are presented with interesting topics at the hotel.
Environment friendly
The most modern solar construction in Yazd
Dad Hotel, as a pioneer provider of green energy In Iran, generates 40,000kw/h of electricity annually by only using solar energy, which reduces the production of 25 tons of CO2 per year.
Renewable energy sources are one of the most effective and efficient elements for tourism development in Iran. Sustainable tourism is based on the use renewable and pioneer energy in this industry. hence, the need for hotels with green energies is felt more and more because hotels are the heart of tourism industry. fortunately, Dad Hotel has been able to succeed on this route.
Experience a memorable journey with a deeper look at Yazd's tourist attractions
[

Book

your room now …]
Our experts are here to answer your questions 24 hours a day.
You can also find answers to your questions here.
Tel: +98 35 36229400-8
Address: Yazd, Farvardin 10th St.
Email: [email protected]
Follow us on social media …