Facilities and services
Providing quality services in accordance with the world's best hotels standards …
The classic Iranian-Yazdi Dad Hotel, is Yazd's only 4star in historical urbans. This company has done its best to provide the best quality facilities and services in shortest possible time, and everything is in accordance with the world's best hotels standards. The aqua complex includes a swimming pool, sauna and jacuzzi, with the ultimate quality, clarity and cleanliness, by controlling of all the health parameters. We have souvenirs from the best brands in our giftshop, taxi service shuttle, 24-hrs private parking garage and 24hrs room service for your persona orders. All our efforts at this company is for your satisfaction.
Dad Hotel's Aqua Complex
Pool, Sauna, Jacuzzi and Massage
Dad Hotel is the first and only hotel in Yazd that you can use the aqua complex along with other services. Dad Hotel's Aqua Complex is available 7 days a week for you. In this complex, you can also have swimming training by our qualified trainers as you wish. The pool, sauna and jacuzzi is free for our guests. We suggest that you do not miss out on a relaxing massage provided by our professional staff, in a very relaxing atmosphere.
Women: sat mon wed 9am- 8:30pm and Fri 9am- 2:30 pm
Men: sun tue thu 9am- 8:30pm and Fri 3pm- 8:30pm
Dad Hotel's Giftshop
Souvenirs from the heart of history and culture of the desert people
Getting gifts and souvenirs for your close ones is one of the most enjoyable and intriguing parts of the trip, specially if you traveled to a city like Yazd. Dad Hotel has brought together a selection of the best brands for a distinctive and quality purchase, so you can easily and comfortably get acquainted with the unique souvenirs of Yazd, including traditional pastries such as; Ghotab, Baklava, different types of Luzz, Cotton candies and fascinating handicrafts such as Terme, Zilu, Pottery and Ceramics and have a flattering and enjoyable experience in your shopping. Dad Hotel's Giftshop is located adjacent to the lobby and is trying to meet your needs as much as possible.

Other amenities and services
Special amenities and services provided for a tranquil residence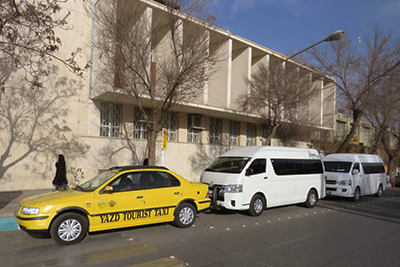 Taxi Service Shuttle
Urban and suburban excursion in Yazd province
Dad Hotel's Taxi shuttle is ready to provide services for you from 8am to 10pm. You can comfortably visit all the historical sites, shop, have a meal at the best restaurants, get to know the whole city and make memories during your stay in Yazd. You just need to coordinate with the reception.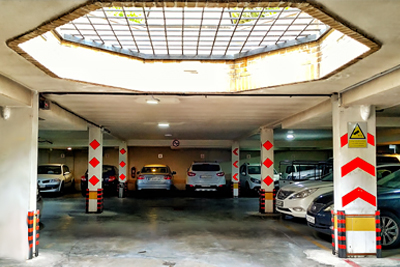 Private Parking
Private Parking Garage for hotel guests
Dad Hotel's private parking garage is located on the lower floor of the hotel and serves our dear guests 24.7. please accept our apologies for the limited capacity of the garage and therefor there is no reservation for this parking lot, and we will do our best to provide a comfortable and pleasant stay for our guests.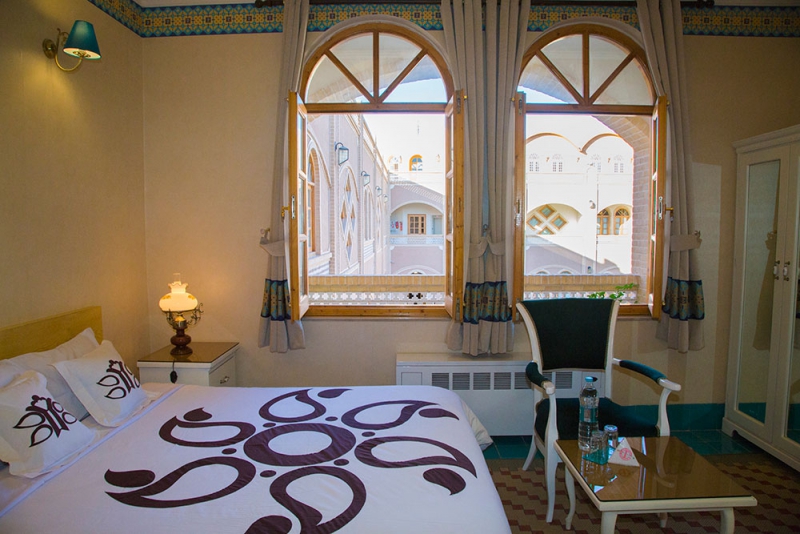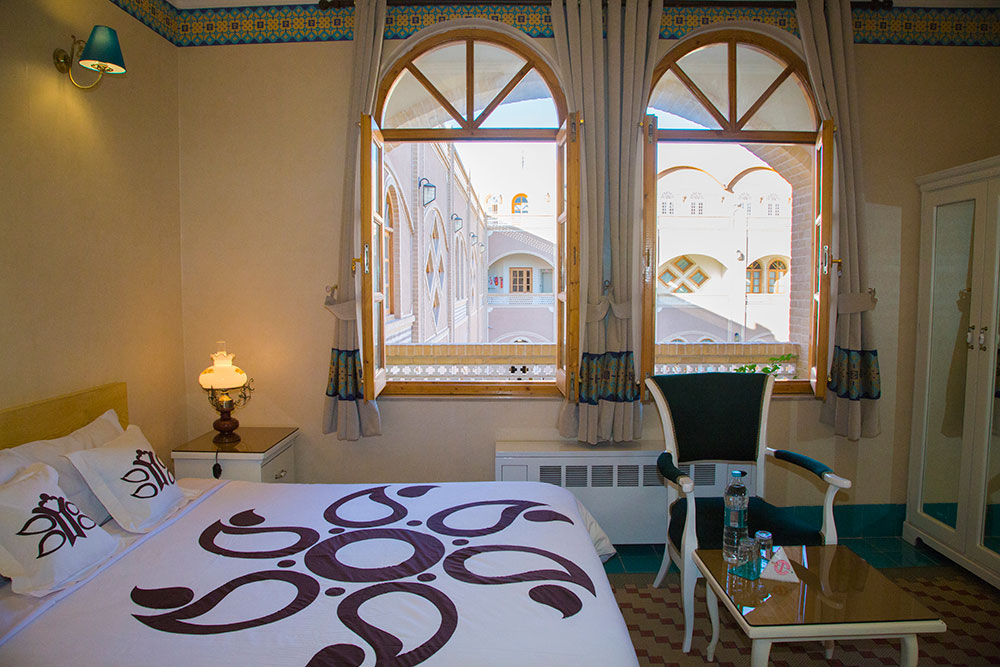 24hrs Room Service
Your personal orders at your resident
In anytime of the day or night, just tell us your craves. Our experienced staff is always ready to serve you so you can easily get what you need in your room and have a pleasant stay with us. Don't worry we are always here for you. Enjoy your trip.
Gallery
Images from your memories
Browse your dreams
Photos capture our beloved moments, they let us open a treasure box and browse through our memories, one by one. There are images filled with spirit of life, blazing our identity. Dad Hotel chest, is the best place to dream and review your memories. Here is Dad's treasure.
Virtual Tour
Imagine your residence
Experience Dad Hotel before your stay
Before choosing Dad Hotel and your residence, you can virtual visit the whole collection and imagine your stay. Our suggestion is to start from the central yard, enter the corridors and see the rooms closely. Do not forget the rooftop.
Special offers
Offers as Hot as Yazd
Tourism and affordable accommodation
The journey itself is full of fresh and hearty experiences. And it's going to be even better with our tempting offers. Dad hotel will give you special offers which undoubtably save you from trouble and will double the journey's pleasure.
Events
Historical celebrations
Don't forget the special dates
Persian and Yazdiculture and history are filled with celebrations and magnificent traditions, which together makes it more enjoyable. You can visit the events at on various occasions and exhibitions that are presented with interesting topics at the hotel.